NMC-3305
10/100M Ethernet Media Converter MM Fiber Type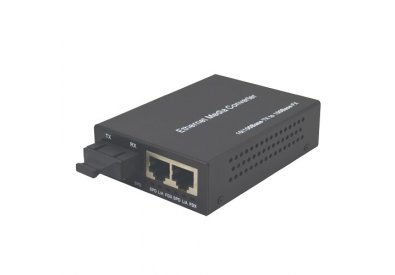 The Media Converter complies with IEEE802.3, IEEE802.3u, IEEE802.3x Standards.
It is designed to convertdata signal between 10/100 Base Tx and 10/100 Base Fx fast Ethernet. The data signal converted by such high performance media converter can be transmitted up to 120Km maximum by fiber-optical cable.
The Converter is equipped with two fiber optic connectors (One for transmitting Tx and another for receiving-Rx), two RJ-45 Jacks and one external power supply receptacle. Nine LED indicators are built-in for easy diagnosing and monitoring the status of power, Unshielded Twisted Paired (UTP) Link, UTP Activity, Fiber Link, Fiber Activity, Full duplex and data rates. It can be configured automatically for FullDuplex or Half Duplex operation.
It is compact,cost-effective, low dissipative, high reliable and stable. It can be used in standalone applications or Rack-Mounted applications where multiple media converter can be inserted into a rack-mount chassis (Up 10 units) and allowing all the converters to be powered by a single internal power supply.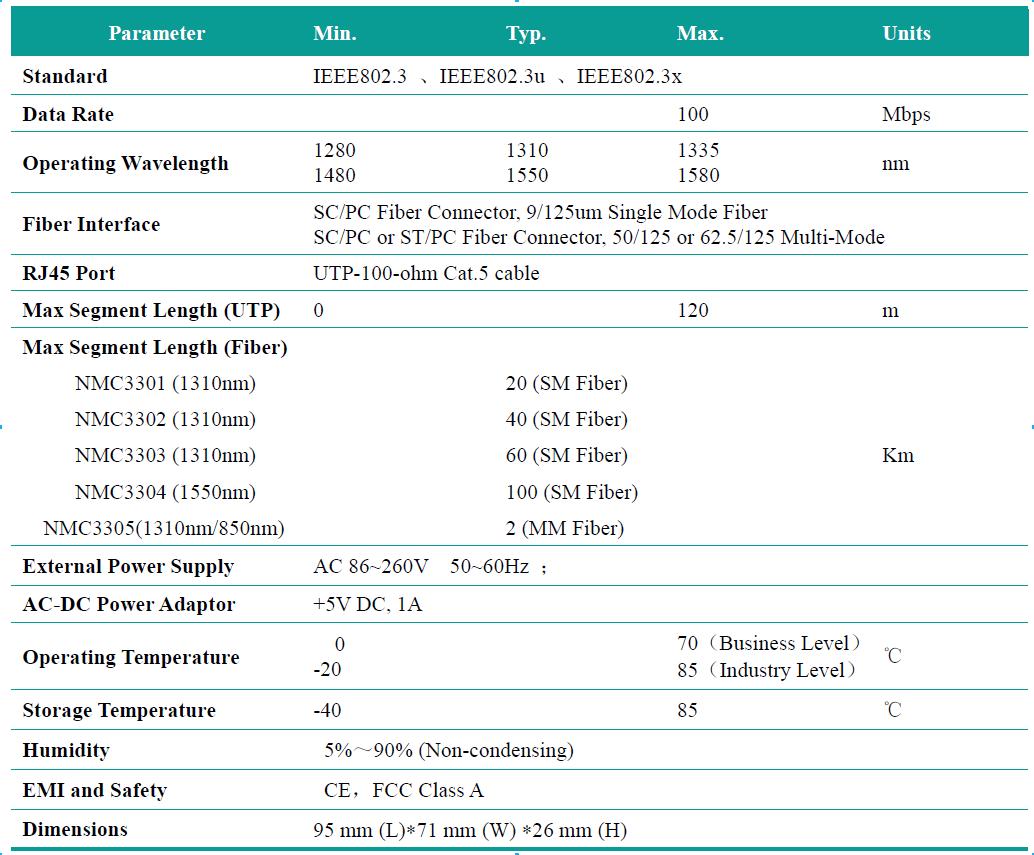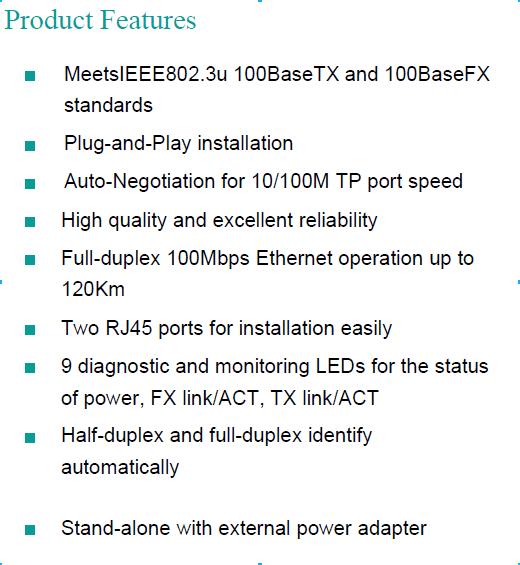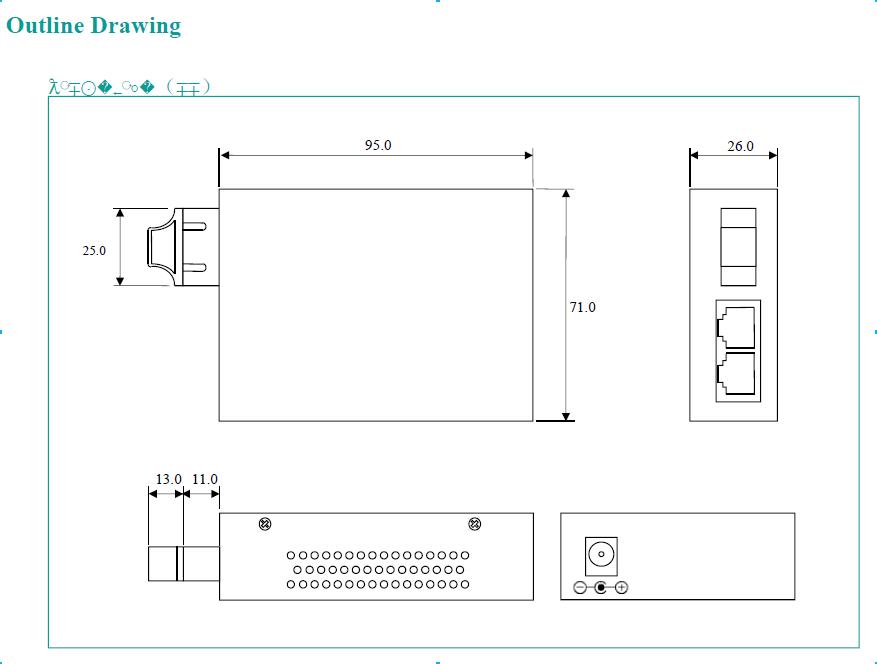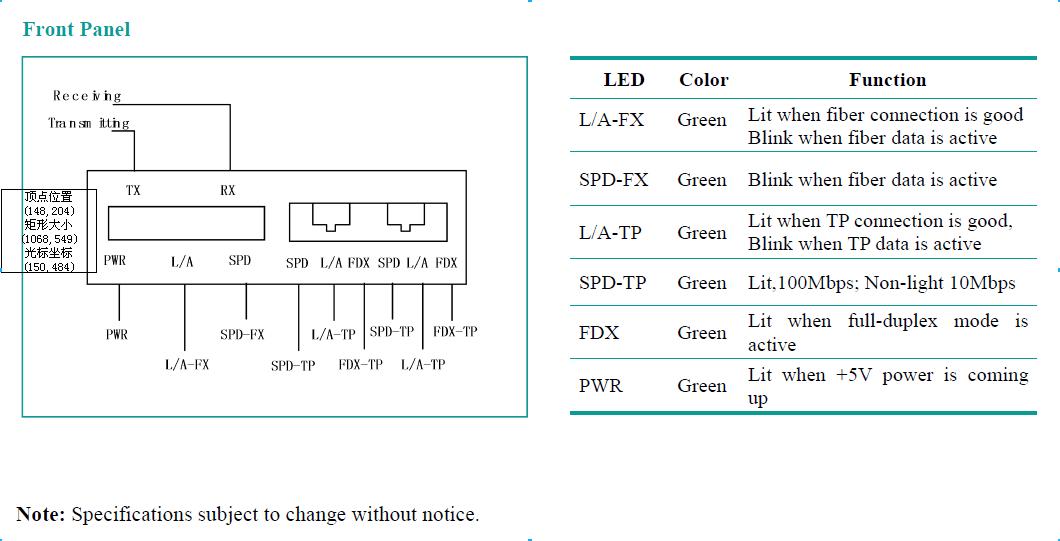 Product Order Information