ATC-1200
High performance and low cost TCP/IP To RS-232/422/485 Converter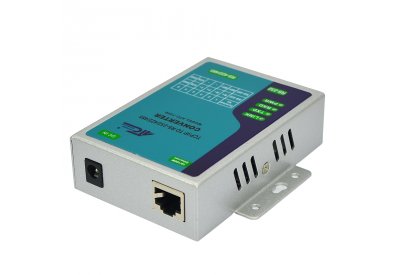 The ATC-1200 is a cost effective and highly integrated Serial-to-Ethernet Converter. Embedding a 8-bit pipelined RISC, single cycle per instruction with maximum operating frequency of 100Mhz (100 MIPS),Embed 512KB Flash memory and 32KB SRAM for data memory.10/100Mbps Ethernet and serial port support handshake RTS, CTS. ATC-1200 Can control 1 x RS232/422/485 devices located virtually anywhere (via Ethernet or Internet). Automatically finds devices in the network Configuration over Driver Panels, serial Port,Telnet,WEB Browser,SNMP Automatic mode switching between Driver and RAW mode Support TCP/IP, UDP, DHCP, Support TCP, UDP, ICMP, IPv4, DHCP, BOOTP, ARP, DNS, SMTP, SNTP, uPNP, and HTTP in software.

◆ 3-in-1 RS-232/422/485 interface Max.921.6Kbps Serial interface and 10/100 Mbps Ethernet

◆ Supports 4- and 2-wire RS-422 and built-in terminator

◆ Supports industrial 12-24 VDC power input

◆ Terminal block accessories for easy RS-422/485 serial wiring

◆ Supports IP configuration by web browser

◆ Supports configuration store and copy for easy deployment

◆ Supports Driver, TCP Server/Client, UDP Server/Client, Pair Connection operation modes

◆ Easy and powerful configuration program

◆ Approval CE, FCC,RoHS

Serial Interface

Interface Type

RS-232/485/422 3 in 1 (optional)

Data Rate

RS-232

1200 ~ 115200bps

RS-422/485

1200 ~ 921600bps

Data Length

5,6,7,8 bits

Parity

Odd, Even, None

Stop Bits

1,1.5,2 bits

Flow Control

None, Software: Xon/Xoff, Hardware: RTS/CTS

Connector

RS-232

DB-9 male

RS-422/485

6-pin Terminal block

Serial Line Protection

600W for RS-232/422/485

Network Interface

Interface Type

Ethernet 10/100Mbps (Auto-Sensing)

Connector

8-pin RJ-45

Magnetic Isolation Protection

Built-in 1.5KV

System

CPU

Embedding RISC CPU 100Mhz (100 MIPS)

Memory

32KB SRAM.512KB Flash memory

Software

Network Protocols

ICMP,IP,TCP,UDP,DHCP,BOOTP,Telnet,DNS,HTTP,ARP

Configure Options

Web Page,Windows Utility

OS support

Windows95/98/ME/NT/2000/XP/2003/WIN7/WIN8/WIN10

LED Indicators

LINK

10/100Base-TX Link & Activity Indicator

TXD

Date Transmitting from Ethernet to Serial

RXD

Date Transmitting from serial to Ethernet

PWR

Power indicator

Power Supply

9~24VDC @1A

Physical Characteristics

Installation

DIN-Rail Mounting

Housing

Iron (1mm)

Weight

0.5Kg

Dimensions

Without ears

100 × 67 × 26 mm(3.94 × 2.64 × 1.02 in)

With ears

100 × 86 × 26 mm(3.94 × 3.39 × 1.02 in)

Environmental Limits

Operating Temperature

-25 ~ 70°C (-13 ~ 158°F)

Storage Temperature

-40 ~ 85°C (-40 ~ 185°F)

Ambient Relative Humidity

5% to 95%(non-condensing)

Standards and Certifications

RoHS, CE, FCC

Unit:mm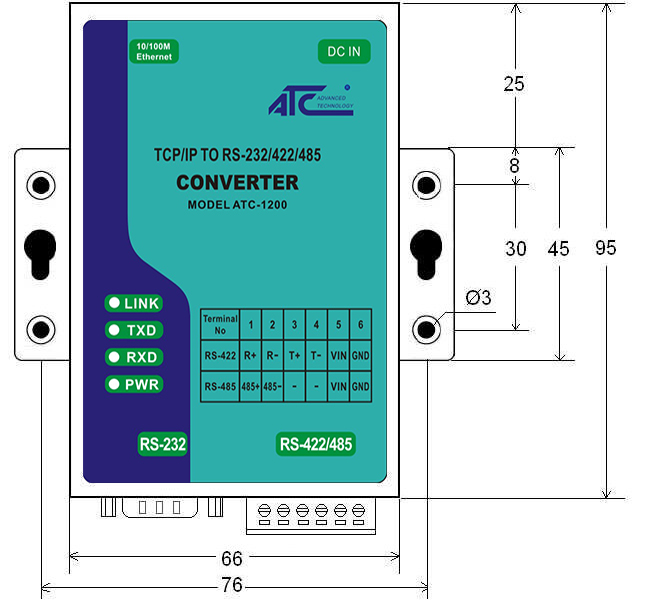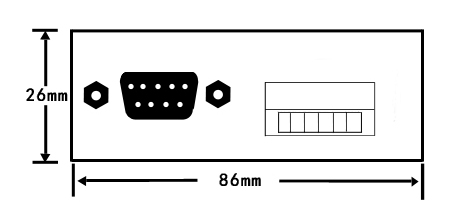 Company products are widely applied and electric power, industrial control, telecommunications, commerce, banking, insurance, security, smart cards and other industries, the company sold products, complete, cost-effective.ATC-1200 is an High performance and Low cost Ethernet serial servers, with three-in-one functionality, lightning protection, support for many network protocols and adaptability, at a relatively harsh conditions also can work as usual, such as: oil, dams, steel mills, iron works, and so on. . .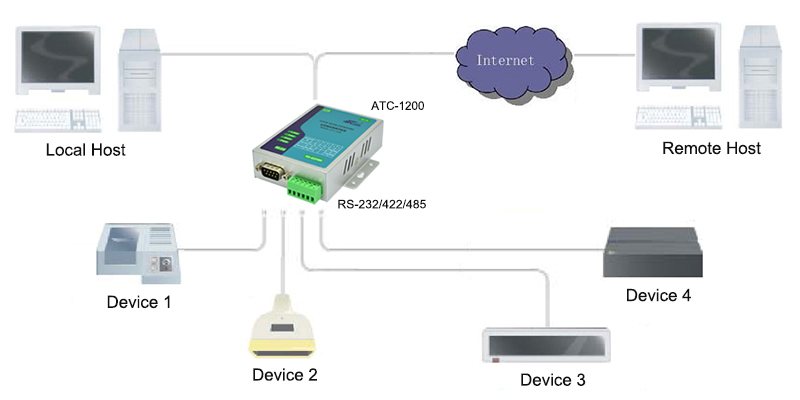 ATC-1200 unit

1PCS

Documentation and software CD

1PCS

Power adapter (EU、SU、AU、CN) 9v@1A

1PCS

ATC-1200 Instructions Book

1PCS

Din Rail Mounting Bracket ( for choosing accessory)