ATC-810B
Low Cost USB To RS232 Converter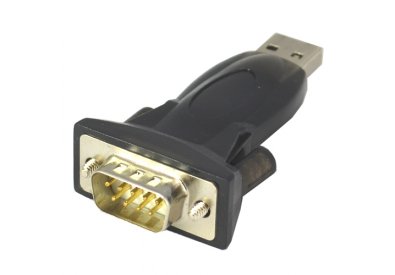 This device provides a simple and easy way to connect Universal Serial Bus (USB) and Serial port interface. With the advantage of USB port, users have the capability to utilize the peripheral with serial port interface in an easy to use environment such as plug and play & hot swap function. This adapter is designed for ideal connections to Cellular Phone, Digital Camera, Modems or ISDN terminal adapter with over 1Mbps data transfer rate.
The USB-high Speed Serial Converter and software drivers are capable of providing a no-firmware-change feature that enable USB interface to be transparent to serial port peripherals with minimum modifications.

1 USB RS232 converter
2 USB1.1 compatible, 2.0 can reach a top speed of 12 Mbps
3 supports remote wake-up and power management
4 hot-swappable and plug and play, without I / O addresses and IRQ settings, friendly user interface
5 support rs - 232 handshake protocol, support full-duplex operation mode data
6 rs - 232 serial transmission rate 460.8 kbps

USB Interface:
---
USB Compliance: USB 1.0/1.1 compliant, USB 2.0 compatible
Connector: USB type A
Speed: 12 Mbps (Full-Speed USB)
Serial Interface:
---
RS-232 full handshake line
Connectors: DB9 male
Serial Line Protection
ESD Protection: 15 KV embedded for handshake line.600W surge protect for TXD,RXD signal
Performance:
---
Baudrate: 50 bps to 460.8Kbps
Serial Communication Parameters:
---
Data Bits: 5, 6, 7, 8
Stop Bits: 1, 1.5, 2
Parity: None, Even, Odd, Space, Mark
Flow Control: RTS/CTS, XON/XOFF
I/O Address: Assigned by BIOS
IRQ: Assigned by BIOS
FIFO: 64 bytes
Serial Signals:
---
RS-232: TxD, RxD, RTS, CTS, DTR, DSR, DCD, GND
Driver Support:
---
Operating Systems: Windows (2000, XP x86/x64, 2003 x86/x64,Vista x86/x64), WinCE 6.0, Linux 2.6 x86/x64
Physical Characteristics:
---
Housing: ABS + PC
Weight:
Product only: 100g
Dimensions: 60 x 35 x 17mm (The USB Cable length is 1000mm)
Environmental Limits:
---
Operating Temperature: 0 to 55°C (32 to 131°F)
Operating Humidity: 5 to 95% RH
Storage Temperature: -20 to 70°C (-4 to 158°F)

ATC-810B automatically detect and install a local COM port, compatible with existing serial communication program. ATC-810B has a 384 byte receive buffer and 128 byte transmit buffer. Interface static electricity and lightning surge protection. To connect mobile phones, digital cameras, modems and ISDN terminal adapters demand rate exceeds the ideal choice for 1Mbps communication. It is widely used in industrial equipment, medical equipment, access control, and so on. . .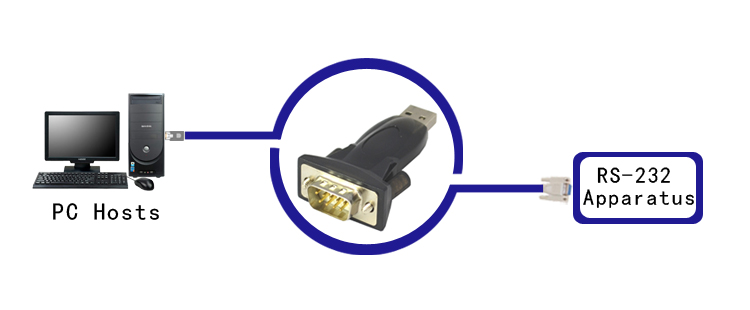 | | |
| --- | --- |
| ATC-810BProducts | 1PCS |
| ATC-810B user's manual | 1PCS |
| ATC-810B CD | 1PCS |