ATC-804
USB To 4-Serial Port RS-232 Converter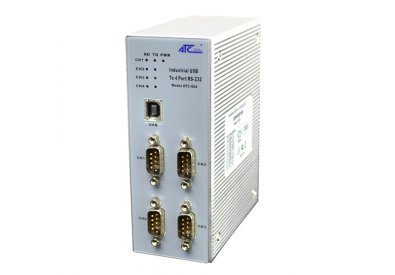 The ATC-804 is an Surge Protection USB to Port RS232 converter that is designed for PC, thin client, or server to provide instant COM port expansion via the Universal Serial Bus (USB). Supports Windows 95/98/Me, 2000, 2003, XP, Vista,Win7, CE, Linux.The ATC-804 provides the scalability to quickly adapt to new USB technologies. Multiple modules can be added to a single USB interface allowing you to add RS232 connectivity as needed. Complete product line offers many choices help you to expand and make your network grow with your requirements.
With the USB Plug-and-Play feature, simply plug in, follow the instructions of Install Wizard, then you are done. You don't have to deal with Card Slots, I/O address, IRQ jumpers, DMA and others when you are connecting the devices. The System will recognize the device and install the drivers automatically. The ATC-804 is an ideal solution for your expanding applications.

1.Computer interface: USB V1.1 2.0 Plug and Play.
2.Operational system virtual serial port driver.
3.USB to 4-Port RS-232 serial Supports Windows 95/98/Me, 2000, 2003, XP, Vista,Win7, CE, Linux ,MAC.
4.Field Interfaces: RS-232
5.Transmission rate: from 300 bps to 460.8Kbps.
6.Power: From the USB port or external power.
7.Consumption: <300 mA.
8.RS-232 protection: +15KV ESD. 600W surge protection.
9.USB connection: USB B Female connector.
10.RS-232 connector: DB9 male.
11.Aluminum enclosure dimensions: 135 x54 x 108 mm
12.Weight: 0.8Kg with USB cable
13.Operating environment: -40 to 70°C, 10 to 90% relative humidity, non-condensing.

Company products are widely used with the electric power, industrial control, telecommunications, commerce, banking, insurance, security, smart CARDS, and other industries, production and sales of the products of the company, supporting complete, cost-effective, timely and thoughtful service.ATC - 804 is an industrial-grade USB turn four RS - 232 converter equipment, equipment is small in size, strong compatibility, maximum transmission rate can be up to 12 MBPS.Products are widely used in the attendance, entrance guard, selling rice, monitor, car park management, and other fields.Good product not only implement different signal transformation, communication, also let your computer extend the serial port resources.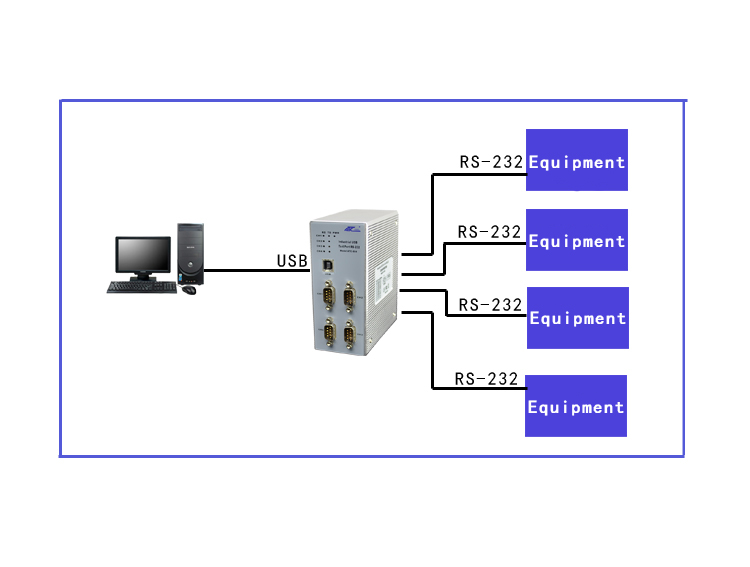 | | |
| --- | --- |
| ATC-804 Product | 1PCS |
| ATC-804 user's manual | 1PCS |
| ATC-804 CD | 1PCS |