ATC-820
USB To Single Port RS-485 Converter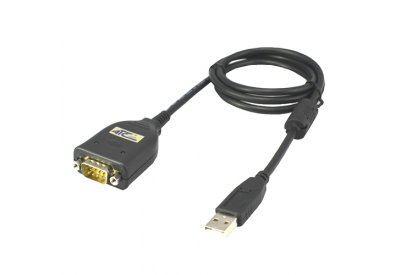 The ATC-820 is an Surge Protection USB to 1-Port RS-485 converter that is designed for PC, thin client, or server to provide instant COM port expansion via the Universal Serial Bus (USB). Supports Windows 95/98/Me, 2000, 2003, XP, Vista,Win7, CE, Linux.
The ATC-820 module is a cost-effective way to convert USB interface to RS-485 industrial buses. When connected to a PC USB port. The ATC-820 module is automatically detected and is installed as a native COM port which is compatible with any existing serial communication application.
The ATC-820 converter can be configured for RS485 two-wire (Half Duplex) networks. When operating in two-wire RS485 the data transfer control is automatically done by the converter.
The ATC-820 has a 384 byte receive buffer with an adjustable timeout and a 128 byte transmit buffer with auto-transmit control. The ATC-820 makes it easier to add RS-485 devices to your system with easy plug-and-play.

◆Using chip FTDI industry
◆Compatible with USB1.1, 2.0, the maximum rate can be up to 12 MBPS
◆Without setting location and IRQ, I/O and friendly user interface
◆Supports remote sensei and power management
◆A serial port transmission speed can reach 921.6 KBPS
◆Supports hot plug and PnP
◆Supports Windows 98 / ME / 2000 / XP / / 7/8 / CE/Vista, MAC and Linux 2.4.20
◆Interface electrostatic protection, signal lightning surge protection

USB

interface characteristic

Compatible USB1.0/1.1, 2.0, plug and play

interface form

The USB type A mouth

velocity

12 Mbps (USB) at full speed

I/O address

BIOS appoint

IRQ

BIOS appoint

FIFO

64 bytes

serial interface

interface form

DB9 needle

Baud rate

50 bps to 460.8Kbps

data bits

5,6,7,8,

parity bit

None, Even, Odd, Space, Mark

flow control

XON/XOFF

Serial Signal

RS-485

485+ ,485-

protection interface

ESD protect

15 kv esd protection, 1000 w lightning surge protection

Driver Support

supported operating systems

Windows (2000, XP x86/x64, 2003 x86/x64,Vista x86/x64), WinCE 6.0,

Linux 2.6 x86/x64

Mechanical Characteristics

body case

ABS + PC plastic shell

weight

100 g (net weight)

size

60 x 35 x 17 mm (USB cable length is 1000 mm)

Work Environment

operating temperature

0 to 55°C (32 to 131°F)

operating humidity

5 to 95% RH

storage temperature

-20 to 70°C (-4 to 158°F)

Company products are widely used with the electric power, industrial control, telecommunications, commerce, banking, insurance, security, smart CARDS, and other industries, production and sales of the products of the company, supporting complete, cost-effective, timely and thoughtful service.ATC - 820 is a USB transfer RS - 485 interface converter, 600 w surge protector, protect the equipment from lightning.Products are widely used in the attendance, entrance guard, selling rice, monitor, car park management, and other fields.Good product not only implement different signal transformation, communication, also let your computer extend the serial port resources.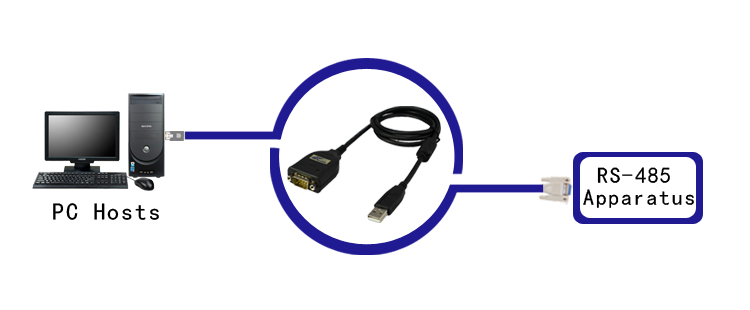 | | |
| --- | --- |
| ATC-820 Products | 1PCS |
| ATC-820user's manual | 1PCS |
| ATC-820 CD | 1PCS |