ATC-820B
USB To Single Port RS485 Converter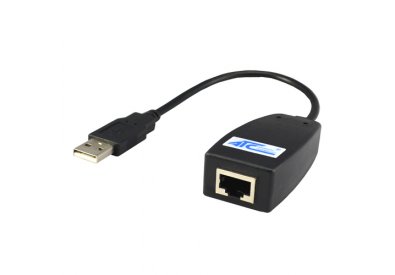 The ATC-820B is an Surge Protection USB to 1-Port RS-485 converter that is designed for PC, thin client, or server to provide instant COM port expansion via the Universal Serial Bus (USB). Supports Windows 95/98/Me, 2000, 2003, XP, Vista,Win7, CE, Linux.
The ATC-820B module is a cost-effective way to convert USB interface to RS-485 industrial buses. When connected to a PC USB port. The ATC-820B module is automatically detected and is installed as a native COM port which is compatible with any existing serial communication application.
The ATC-820B converter can be configured for RS485 two-wire (Half Duplex) networks. When operating in two-wire RS485 the data transfer control is automatically done by the converter.
The ATC-820B has a 384 byte receive buffer with an adjustable timeout and a 128 byte transmit buffer with auto-transmit control. The ATC-820B makes it easier to add RS-485 devices to your system with easy plug-and-play.

1. Compatible with USB1.1, highest speed can reach 12Mbps
2. Compatible with USB2.0
3. Supports remote wake up and power supply management
4. Supports hot plug and PnP
5. Needs no I/O location and IRQ setting, friendly UI
6. Supports RS-485 interface have LED show TXD,RXD
7. USB converter RS485 serial port maximum 920Kbps, automatic data (TXD) direction control, zero-latency design
8. RS-485 interface DB9 hole connector or RJ-45
9. RS485 interface have 600W surge protect.design for industrial using.

ATC-820B automatically detect and install a local COM port, compatible with existing serial communication program. ATC-820B has a 384 byte receive buffer and 128 byte transmit buffer. Interface static electricity and lightning surge protection. To connect mobile phones, digital cameras, modems and ISDN terminal adapters demand rate exceeds the ideal choice for 1Mbps communication. It is widely used in industrial equipment, medical equipment, access control, and so on. . .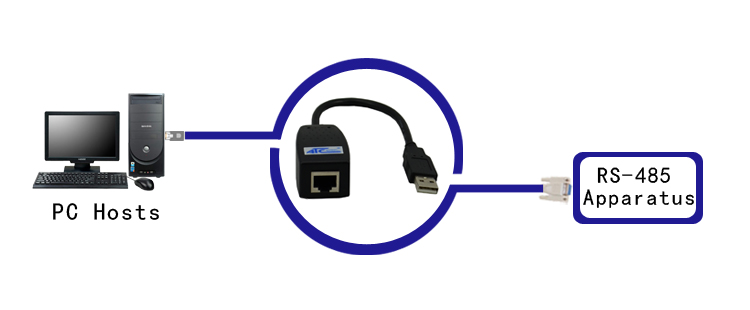 | | |
| --- | --- |
| ATC-820BProducts | 1PCS |
| ATC-820B user's manual | 1PCS |
| ATC-820B CD | 1PCS |