ATC-2630
Zigbee to RS232/422/485 Converter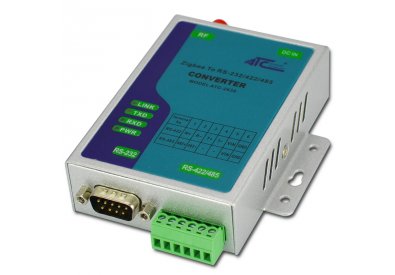 The ATC-2630 is a cost effective and highly integrated Serial-to-Zigbee wireless Converter. Built on ZigBee technology, the ATC-2630 is ideal for a range of applications from simple RS-232 cable replacement to sophisticated multi-drop RS-485 networks and everything in between. Available in RS-232/RS-422/RS-485.ZigBee is the global wireless language connecting dramatically different devices to work together and enhance everyday life. The ZigBee Alliance is a non-profit association of more than 280 member companies driving development of ZigBee wireless technology. The Alliance promotes world-wide adoption of ZigBee as the leading wirelessly networked, sensing and control standard for use in energy, home, commercial and industrial areas.

• Utilizes globally available 2.4 GHz ISM band
• Control and Configuration by ATC utility software
• 65535 unique node addresses, IDs allow multiple large networks to coexist.
• Powerful ARM® Cortex® -M3 inside
• Power Output, max. +5 dBm
• Complete IEEE 802.15.4 spec compliant
• Typical Receiver Sensitivity –100dBm
• Typical Throughput rate 115200bps
• Obstructed signal range to 500 meters @12dBm/PA and -100dBm/LNA
• Multiple Low Power Operating modes
• 3-in-1 RS-232/422/485 interface Max 115.2Kbps Serial interface .
• Supports 4- and 2-wire RS-485 with AUTO-SEND™
• Supports industrial 24VDC power input
• Terminal block accessories for easy RS-422/485 serial wiring
• Easy and powerful configuration program
• Approval CE, RoHS

Serial Interface

Interface Type

RS-232/422/485 (optional)

Connector

RS-232

DB9(Female)

RS-422/485

6-pin Terminal block

LED Indicate

LINK

Indication Zigbee Link, light mean working as Coordinator.Flash as slave or router

TXD

Data Sending from Zigbee to serial port

RXD

Data receiving from serial port to Zigbee

PWR

Power indicator

Power Supply

9~24VDC@1A

Physical Characteristics

Installation

DIN-Rail Mounting

Housing

Iron (1mm)

Weight

0.5Kg

Dimensions

100 × 86 × 26 mm(3.94 × 3.39 × 1.02 in)

Environmental Limits

Operating Temperature

-40 ~ 70°C

Storage Temperature

-45 ~ 125°C

Ambient Relative Humidity

5% to 95%(non-condensing)

Standards and Certifications

CE,FCC,RoHS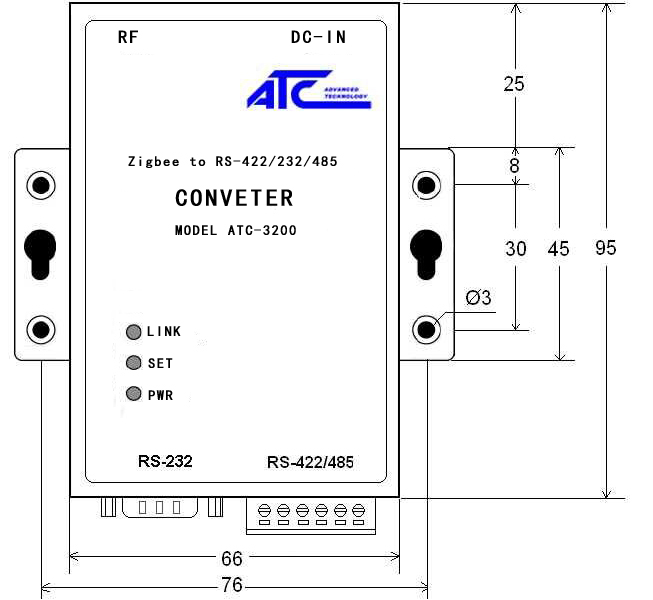 (1)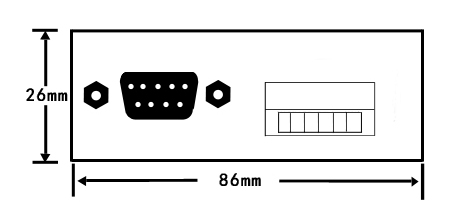 (2)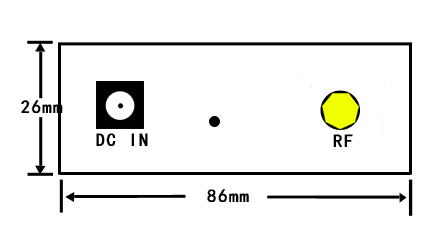 (3)

Company products are widely used with the electric power, industrial control, telecommunications, commerce, banking, insurance, security, smart CARDS, and other industries, production and sales of the products of the company, supporting complete, cost-effective, timely and thoughtful service.ATC - 2630 is a turn using Zigbee wireless 232/422 / RS - 485 serial converter, Zigbee wireless local area network (LAN) as a leading wireless networks, sensor and control standard, used in energy, household, commercial and industrial fields.Application in far remote industrial wireless remote control, data acquisition process, the meteorological and hydrological monitoring, building automation, personal LAN, attendance management system, POS system, machine room monitoring, PC peripheral devices.

ATC-2630 P

roduct

1PCS

ATC-2630 Instructions Book

1PCS

ATC-2630 Power Adapter(EU、US、AU、CN)9V@1A

1PCS

Din Rail Mounting Bracket ( for choosing accessory)